Miró is among the most iconic of modern artists, using a language of symbols that reflects his personal vision, sense of freedom, and energy. The exhibition includes many of the key works that we know and love. It also shows that, behind the engaging innocence of his imagery, lies a profound concern for humanity and a sense of personal and national identity. Extraordinary works from different moments of his career celebrate his roots in his native Catalonia.

The exhibition also traces an anxious and politically engaged side to Miró's work that reflects his passionate response to one of the most turbulent periods in European history. Working in Barcelona and Paris, Miró tracked the mood of the Spanish Civil War and the first months of the Second World War in France. Under the political restrictions of Franco's Spain, Miró remained a symbol of international culture, and his grand abstract paintings of the late 1960s and early 1970s became a mark of resistance and integrity in the dying years of the regime. Telling the story of Miró's life and the time he witnessed reveals a darker intensity to many of his works.
I strongly recommend the Miró exhibition running from 14 April – 11 September 2011 in Tate Modern, if you like being swept away by art. here are some of my favourites to give you an insight: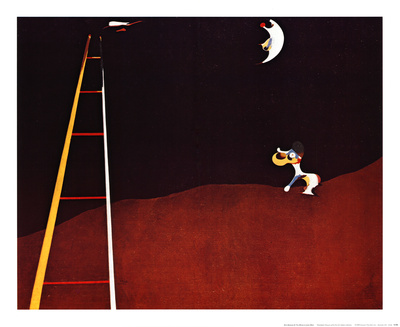 Dog barking at the Moon (1926)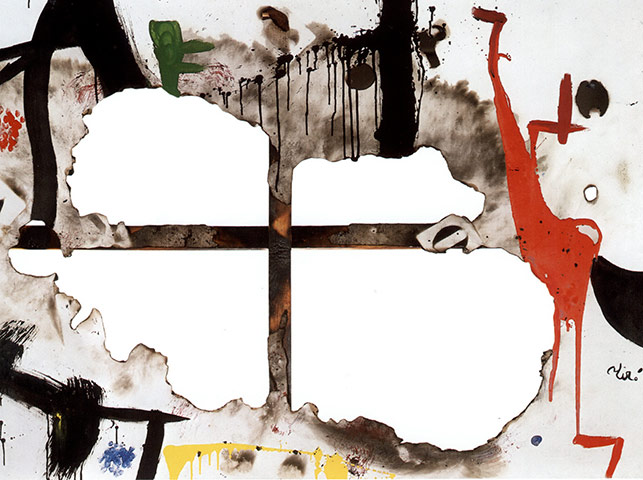 Burnt Canvas 1 (1973)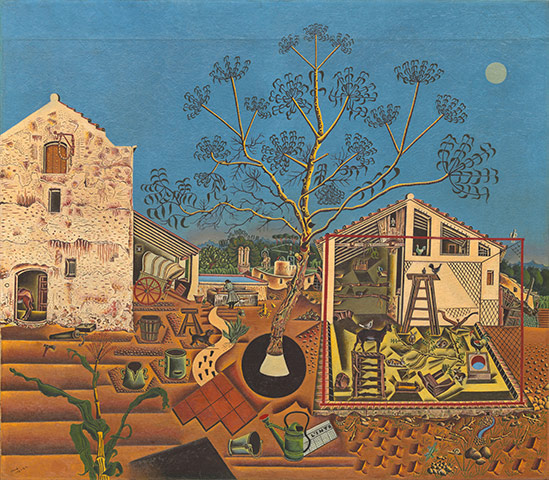 The Farm (1921-22)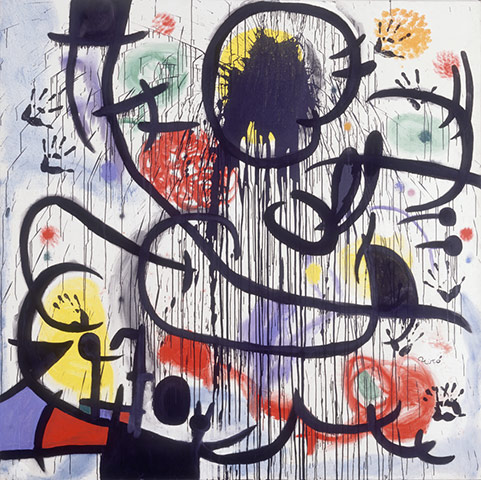 May 1968 (1968–1973)
Man and Woman in Front of a Pile of Excrement (1936)
this last one has only half the impact the real one has. when looking at it you are mesmerized by the colours, strange formations and finally the whole composition of the picture. then you look at the title and burst out into laughter - Man and Woman in Front of a Pile of Excrement, which is what i did at the exhibition. ;D To say it in my friend MJ's words - Joan Miró, he's a good lad.
click for joan miró's biography
source: tate modern